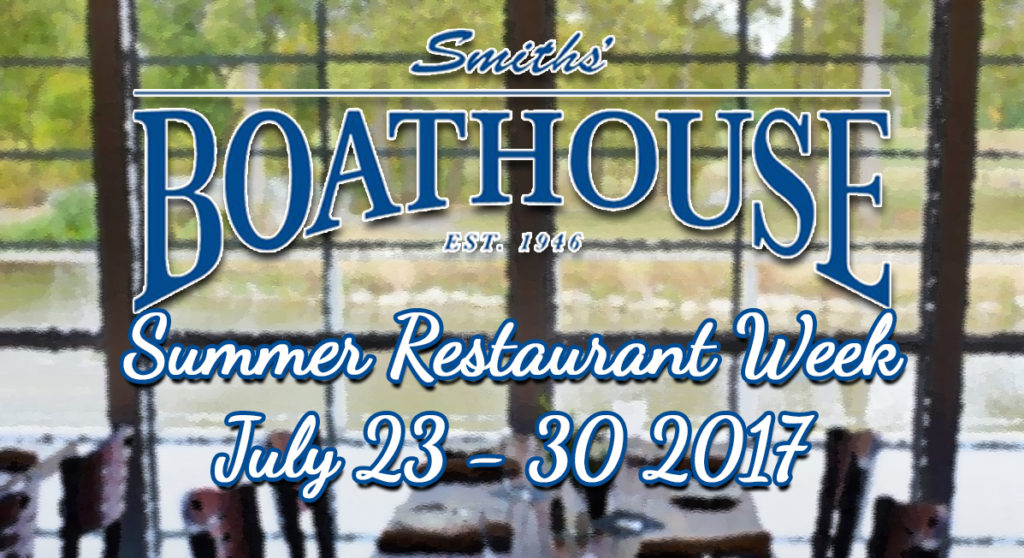 July 23, 2017-July 30th marks the start of Summer Restaurant Week. This marks the opportunity for many local restaurants to show case new items, partner with their local chamber of commerce and offer great deals.
This weeks special menu features three different, three course meals.
THE MINNOW ($20.17) features a cup of Boathouse Chowder followed by Shrimp Scampi served with a boathouse salad. The meal ends with a decadent dish of ice cream de jour.
THE BIG SNAG ($25.17) begins with Craft Beer Cheese served with toasted croutes. Following the appetizer, a New York Strip is served with your choice of a baked potato or boathouse salad. Finally, a Carrot Cake with cream cheese topping closes off this delicious meal.
THE LAND AND SEA ($30.17) Starts off with crab stuffed mushrooms followed by a Filet Mignon served with Coconut Shrimp. The entree comes with your choice of baked potato or boathouse salad and ends with a delicious carrot cake with cream cheese topping.
So, no matter what you're searching for, restaurant week comes with many delicious options for all.