Winter Restaurant is going on at Smith's Boast House from January 21 – 28th! 
Come in and try our special Restaurant Week menu:
APPETIZER
Lobster Hush Puppies with Muffaletta Olive Topping
And herb sour cream dipping sauce
CHOICE OF ENTREE
Smokey Bacon Mac n' Cheese   $20.18
(Served with Boathouse salad)
New York Strip* with Parmesan Cream   $ 30.18
(Served with choice of side and Boathouse salad)
 DESSERT
House made carrot Cake with Cream Cheese Topping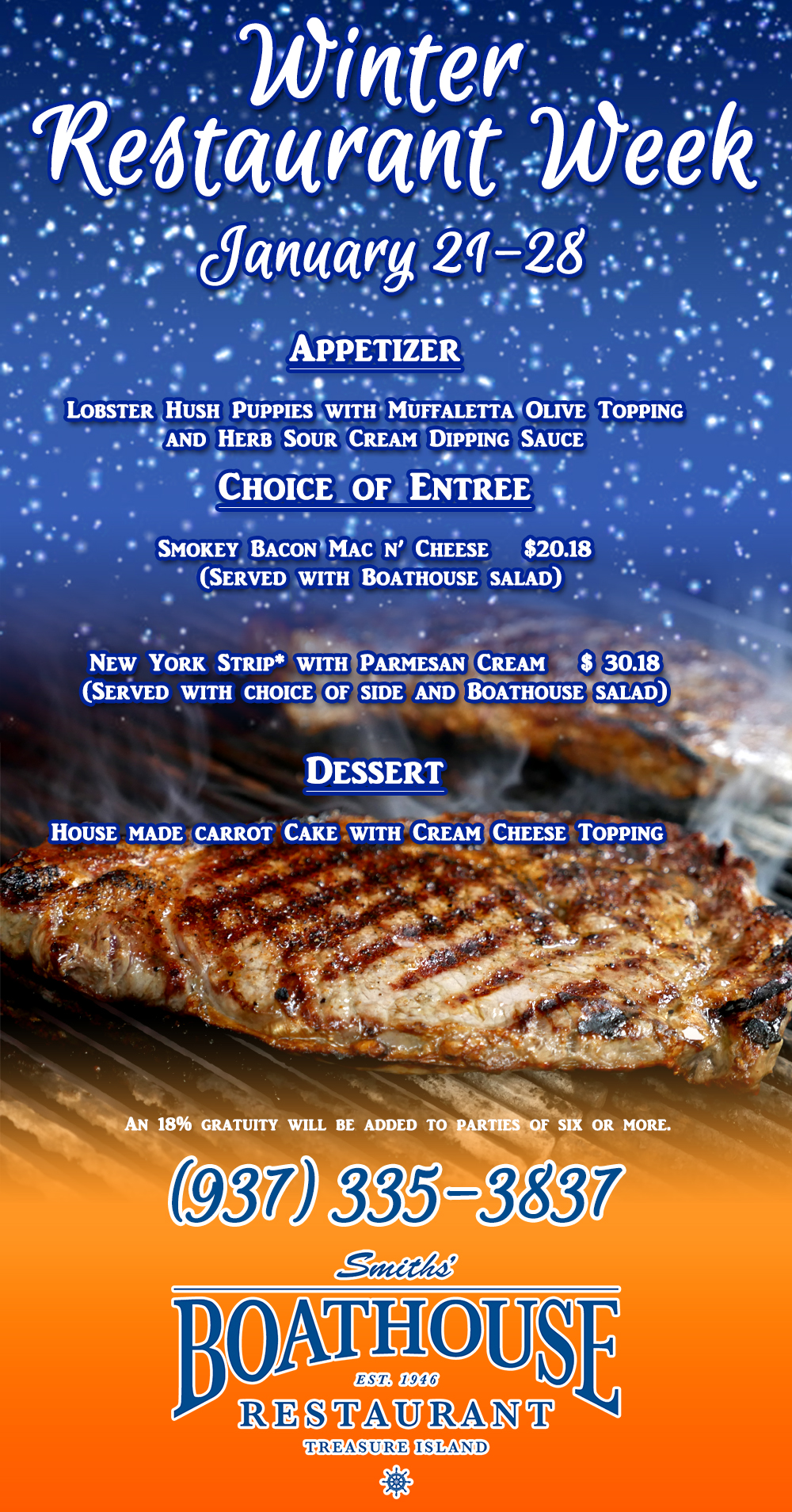 An 18% gratuity will be added to parties of six or more.
*Consuming raw or undercooked meat, eggs, or shellfish may increase your risk of foodborne illness.
We have a variety of gluten sensitive options. Please ask your server for details.