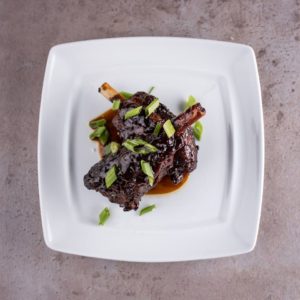 BRAISED BOURBON SHANK
Frenched pork shank, braised and drizzled with Kentucky bourbon glaze.  Served with fries or coleslaw.
---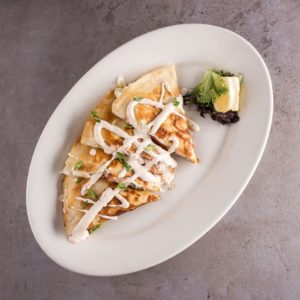 SMOKED SALMON & GOAT CHEESE QUESADILLA
Our famous Norwegian salmon, smoked in-house, topped with creamy melted French chevre' cheese, sundried tomatoes and green onions.
---
CRAB CAKE SANDWICH
Boathouse crab cake, served on a soft roll, with spring greens, tomato and remoulade.  Served with house fries.
---
LOBSTER & SHRIMP ROLL
Our spin on this New England classic.  Buttered and grilled soft roll, filled with lobster and shrimp.  Served with house made coleslaw.
---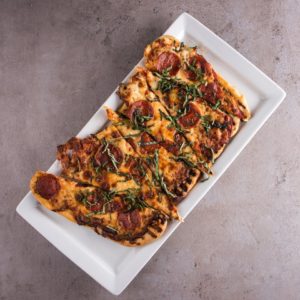 PEPPERONI FLATBREAD 
Grilled flatbread topped with our house made marinara and parmesan cream sauce, pepperoni and mozzarella cheese.
---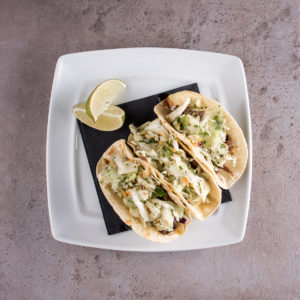 THAI GLAZED SHORTRIB TACOS
Slow roasted short ribs, with an Asian inspired glaze. Topped with a honey ginger slaw, and served in three warm corn tortilla shells (Crunchy or Soft)
---
SCALLOPS AND RISOTTO
Two perfectly seared scallops resting on creamy rosemary risotto.
---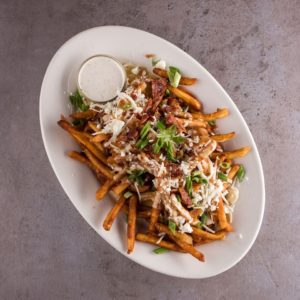 LOADED BEER CHEESE FRIES
House french fries, topped with beer cheese, bacon, three cheese blend, scallions, served with choice of sour-cream or ranch dressing.
---
WARM CHIPS AND DIP
Hand cut and fried in house, served with our house made white french dressing dip.