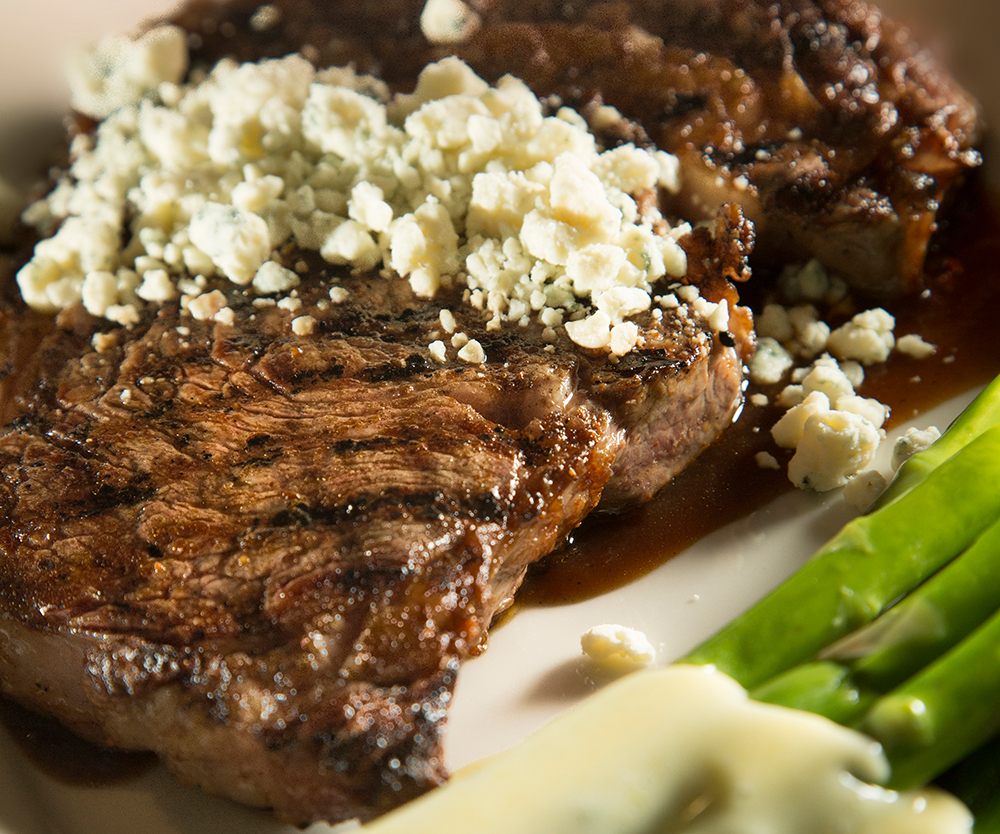 Entrées are served with small Boathouse salad and choice of side.
Boathouse Catch*
Specially prepared catch of the day (detailed by your server)  Market Price
Boathouse Fish & Chips
Beer battered fish fillets served with fries and caper-dill tartar sauce.  (Served with salad or coleslaw)    18
Char-Broiled Salmon Fillet*
Fresh Faroe Island salmon finished with orange-maple butter  26
Jumbo Sea Scallops*
Fresh diver scallops with sautéed greens, bacon marmalade, ginger-honey glaze 28
Lobster Tails
Two steamed cold water North Atlantic tails served with drawn butter Market Price
Shrimp Scampi
Sautéed in butter, white wine, garlic, lemon, tomato, scallion over linguine. (Served with salad only) 25
Chicken Oscar
Lightly seasoned chicken breast topped with crab, asparagus, and béarnaise, rice 24
Filet Mignon*
Béarnaise 7oz 30
New York Strip*
Burgundy butter 12oz 28
Boneless Ribeye*
Red wine reduction 12oz 32
Vegetarian Napoleon
Fried eggplant and zucchini, sautéed onion, mushroom, fresh spinach, layered with Parmesan and tomato sauce. (Served with salad only) 19
Fresh Vegetable Pasta
Pasta and seasonal vegetables tossed with extra virgin olive oil, butter, herbs, white wine, garlic 18
Add grilled chicken 22
---
An 18% gratuity will be added to parties of six or more.
*Consuming raw or undercooked meat, eggs, or shellfish may increase your risk of foodborne illness.
We have a variety of gluten sensitive options. Please ask your server for details.