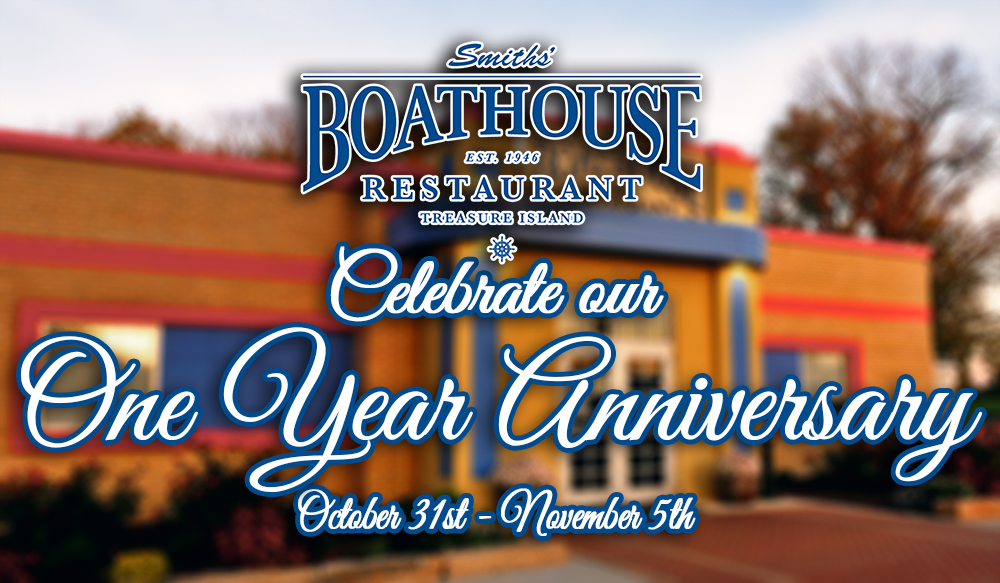 Join us at Smith's Boathouse from October 31st through November 5th to celebrate our One Year Anniversary!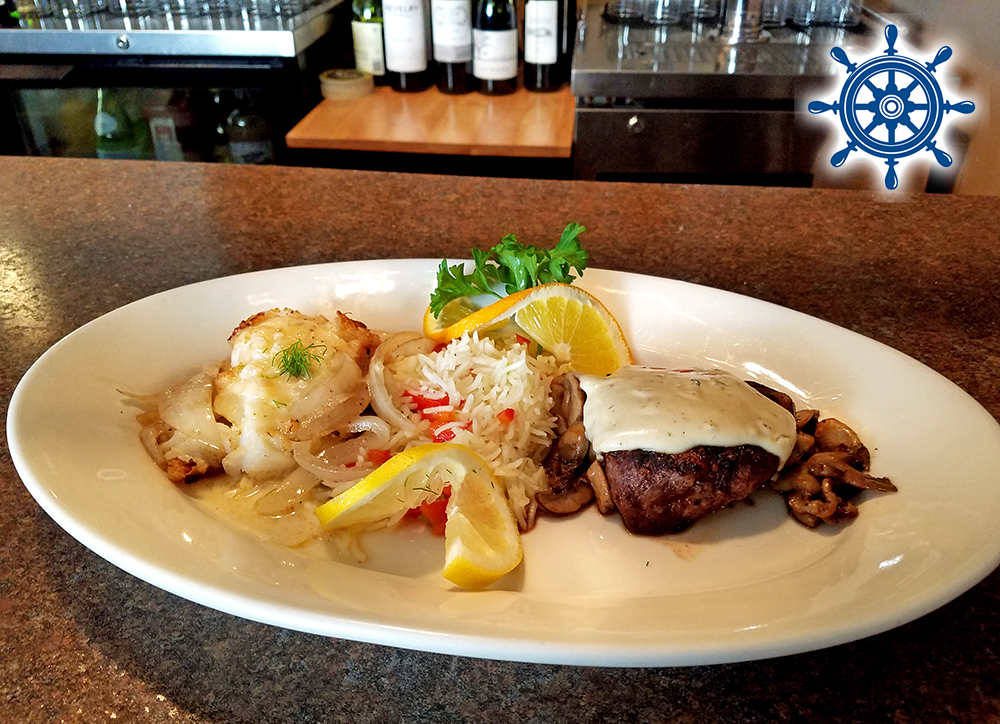 To mark the occasion we're offering a delicious meal for two for only $70, featuring:
Your Choice of Appetizer:
Coconut Shrimp or Crab Stuffed Mushrooms
Two Boathouse Side Salads
Two Dual Plates with Seared Atlantic Cod and Steak Diane:
4 oz, piece of seared cod in a white wine sauce with cherry tomato and caramelized onions. 4 oz. sirloin steak in a cognac and Dijon sauce with mushrooms. All with rice pilaf.
Choice of Dessert:
Raspberry Chocolate Cheesecake, House Carrot Cake, HG Chocolate Cake
Come out and celebrate our anniversary with us and enjoy this tasty deal!
---